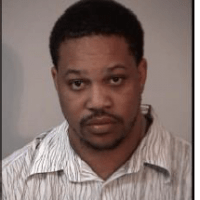 From The Stafford Sheriff's Office:
A suspect was arrested on Wednesday afternoon by the Stafford County Sheriff's Office on charges of soliciting a minor for prostitution. The suspect is a track coach and security officer at Colonial Forge High School.
37 year old Delvin Ladon Jackson Stafford was taken into custody on Wednesday, February 13, 2019 on three felony warrants for soliciting a minor for prostitution. He is incarcerated at Rappahannock Regional Jail without bond.
Anyone with information is asked to contact Detective Firkin at (540) 658-4400.