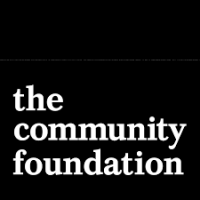 From the Community Foundation
The Community Foundation of the Rappahannock River Region will award more than $140,000 in scholarships to area high school seniors this spring. Graduating 2019 seniors are encouraged to apply now through the foundation's online application portal at www.cfrrr.org/apply-for-grants-and-scholarships. Applications and any additional required materials must be submitted on or before 11:00 PM on March 3, 2019.
The Community Foundation's scholarship program is comprised of over 40 different scholarship funds established by generous individuals and families that want to strengthen the greater Fredericksburg community and assist area young people by advancing educational opportunities.
Scholarship opportunities are available to local high school seniors that plan to attend a 4-year or 2-year university or college, vocational school or career technical school. Students from Caroline, Fredericksburg, King George, Spotsylvania and Stafford may apply. Each scholarship has different eligibility criteria: some support a specific county or school, some are for athletes or musicians and others are for students in need or pursuing a particular field of study. Students may apply for multiple scholarships.
Last year, the foundation distributed 70 scholarships totaling $141,748.
One new scholarship has been added for 2019, The William and Susanna Botts Scholarship for Immigrants. This scholarship will award at least one annual scholarship of $1,000 to support the educational dreams of a local immigrant or refugee youth with the potential for yearly renewal following a reapplication process. The Botts family hopes to support a high achieving and highly motivated immigrant or refugee in our community with demonstrated financial need. Students who plan to attend institutions of higher learning; skilled trade, vocational or technical education certification programs or similar business programs are encouraged to apply.