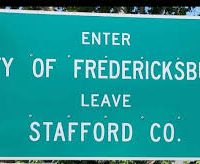 From Qlarion    http://www.qlarion.com
RESTON, VA – Qlarion, a data and analytics firm that specializes in government innovation, is pleased to announce it has partnered with the Center for Innovative Technology (CIT) to offer the Virginia Community Analytics Platform (VCAP) to municipalities throughout the Commonwealth. VCAP is based on the Qlarion Community Center™ platform, a cloud-based fully managed smart community analytics platform tailored for state and local governments. VCAP integrates information from a municipality's departments into centralized, pre-packaged dashboards, reports, and data discovery tools. Qlarion has already licensed the product to the City of Fredericksburg.
To facilitate innovation and accelerate the adoption rate of Smart Community technology in Virginia, CIT created a partnership with the City of Fredericksburg as the pilot location for this initiative. The VCAP solution will enable Fredericksburg to increase operational efficiency and transparency — and improve the quality of government services and citizen welfare. In addition to the technology, Qlarion will leverage its in-depth knowledge and expertise in local government analytics to assist Fredericksburg with this initiative.
VCAP is being made available to all Virginia small and mid-sized municipalities to help them break down silos and improve municipal operations in areas such as public safety, citizen services/311, public works, permitting and licensing, and assessing. In addition to the pre-configured solutions, VCAP will also enable these municipalities to use the Smart Community analytics platform to create custom reports and dashboards as needed.
The Qlarion Community Center™, which serves as the underlying platform for VCAP, was developed leveraging Qlarion's work with leading smart communities throughout the U.S., including the City of Boston. While working with the City of Boston, Qlarion was able to produce invaluable analytics tools, which allowed them to use their data to drive down operational costs, improve service delivery, and enhance the citizen experience.
Supporting Quotes
Jake Bittner, CEO, Qlarion
"We applaud the Commonwealth for having the foresight and vision to see the benefits that data analytics can bring to all communities and municipalities across the state. Citizens across the country are asking their local and state governments for improved and/or more accessible services. This platform gives local communities a package of dashboards, analytics, and reports that meet the majority of their requirements and the flexibility to address any that are specific to their needs."
Mary Katherine Greenlaw, Mayor, City of Fredericksburg
"Fredericksburg is open for business and working every day to be a leader in technology advancements and smart community initiatives. Qlarion is helping us down this important path and we are grateful."
David Ihrie, Chief Technology Officer, Center for Innovative Technology
"Smart communities offer a huge set of interconnected benefits. If you listen to the national discussion, it's about improving the livability of communities, improving the sustainability of communities, making them places where people want to live, and want to be. The Fredericksburg pilot program has all the right ingredients and I think we'll prove pretty quickly that the economic benefits and the opportunity for a new generation of jobs and all the secondary benefits are tangible realities. The process the City is undertaking is the kind of thing that communities all over Virginia could benefit from, and they will soon become the model for how to do this right."