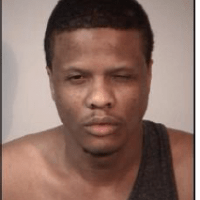 (Stafford)- From the Stafford Sheriff's Office:
A suspect behind the armed robbery that occurred on Wednesday at the PNC Bank inside the Giant grocery store located at 550 Celebrate Virginia Parkway in Stafford County was arrested last night.
On January 3, 2019, Shaun Pierce Pettway, 33, of Woodbridge was taken into custody in Prince William County. The Stafford Sheriff's Office would like to thank the Prince William County Police Department for their assistance in apprehending the suspect.
Pettway was incarcerated at Rappahannock Regional Jail and is charged with robbery.