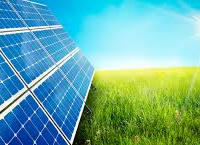 (Richmond)- The State Corporation Commission (SCC) has scheduled two local public hearings in Spotsylvania County in May regarding an application by Pleinmont Solar LLC to build a 500-megawatt solar-generating facility in Spotsylvania County.
For the convenience of residents, the SCC will hear the testimony of public witnesses on May 9, 2018, at 2 and 7 p.m., at the Holbert Building, Board of Supervisors Meeting Room, first floor, 9104 Courthouse Road, Spotsylvania.
The hearing will continue in Richmond on May 23, 2018, at 10 a.m. in the Commission's second-floor courtroom located in the Tyler Building at 1300 East Main Street. Any person wishing to comment at the Spotsylvania and Richmond hearings should arrive early and sign in with the SCC bailiff.
The SCC will webcast the audio portion of the Richmond hearing via its website. Instructions for listening to the proceeding can be found online at www.scc.virginia.gov/case/webcast.aspx.
Written comments on the proposal must be submitted by May 16, 2018. All correspondence should be sent to the Clerk of the State Corporation Commission, Document Control Center, P.O. Box 2118, Richmond, Virginia 23219-2118, and refer to case number PUR-2017-00162.
Individuals may also submit comments online via the SCC's website at www.scc.virginia.gov/case/PublicComments.aspx. Find case number PUR-2017-00162, and click on the SUBMIT COMMENTS button for this case.
Case Number PUR-2017-00162 – Application of Pleinmont Solar LLC et al. for certificates of public convenience and necessity for a 500 MW solar generating facility in Spotsylvania County.