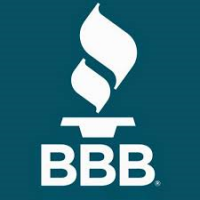 (Richmond)- BBB serving Central Virginia is issuing a warning against the online retailer Lux Noire. Since February 2017, BBB has received 19 complaints and recorded almost 1,300 visits to the firm's BBB Business Profile, which currently reflects an "F" rating.
Complaints have been filed by consumers from 8 states, Canada, and the United Kingdom. Information received by BBB indicates that Lux Noire markets clothing via its website and social media channels including Facebook® & Instagram®, and fulfills orders via drop shipments from overseas suppliers. Complaints allege failure to fulfill orders in a timely manner, dissatisfaction with the quality of merchandise, and failure to communicate regarding returns and/or refunds.
In addition to requesting cooperation from Lux Noire in addressing the underlying causes of its complaints, BBB asked for documentation including: copies of shipping & refund policies; names & full contact information of its principal officers & management; a copy of its corporation filings and local business license; the physical address of its principal office and/or headquarters; and a completed BBB Standard Business Questionnaire.
On March 19, 2018, a Lux Noire representative replied to BBB's request by email, stating, in part:
Thank for reaching out to us regarding our stance with the BBB. We are an online drop-shipping store that does hundreds of orders a day. We offer free worldwide shipping and accept returns. We have a UPS box that is checked multiple times a week. We also have a dedicated customer service team, using Facebook messenger and Email, that will refund basically any order that does not reach its destination or is not to the customers [sic] satisfaction. Being a relatively new drop shipping business, we have delt [sic] with some manufacturing issues as well as long holidays such as the Chinese New Year.
The response did not include any of the requested documentation, nor did BBB receive specific information regarding how Lux Noire intends to address the underlying causes of its complaints. Registry information shows that the website originates in Panama via a private domain service. The only address provided by the website is a UPS store in Richmond, Virginia; however, it does not specify the firm's box number at the UPS location.
"Research a business before you shop with them, especially when you're spending money online," says Barry N. Moore, President & CEO of BBB serving Central Virginia.
BBB has strong concerns about Lux Noire's business practices: specifically, its failure to address the underlying causes of its complaints and its lack of transparency about its physical location, management and ownership, and corporate information. BBB urges consumers to use extreme caution before making purchases or sharing information with any online retailer with origins than cannot be verified.
About BBB: BBB serving Central Virginia serves Richmond, the Tri-Cities, Charlottesville, and Fredericksburg, as well as 42 surrounding counties from Fauquier to Mecklenburg and Northumberland to Amherst. The nonprofit organization was established in 1954 to advance responsible, honest, and ethical business practices and to promote customer confidence through self-regulation of business. Core services of BBB include business profiles, dispute resolution, truth-in advertising, consumer and business education, and charity review.