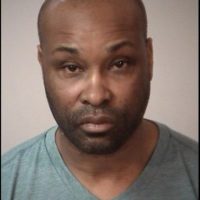 (Fredericksburg)- From Fredericksburg Police:
The Fredericksburg Police Department has arrested a suspect believed to be responsible for two sex offenses that occurred last year.
Jeffrey Clarence Johnson, 50, of Spotsylvania County was arrested on March 9th on felony charges of abduction with intent to defile, armed burglary, forcible sodomy, and wearing a mask in public and two misdemeanor charges of indecent exposure. Johnson is incarcerated at Rappahannock Regional Jail without bond. The charges stem from the following incidents:
On January 10th, 2017 at approximately 4:15 a.m., an unknown male entered the 7-11 Convenience Store located at 340 Amaret Street. The clerk went to the back office to retrieve an item and the suspect followed her. The suspect threatened the clerk with a weapon and sexually assaulted her. The suspect was last seen leaving the store and walking towards Race Street. A video of the suspect entering the store on January 10th, 2017 can be found here. The victim reported to police that the suspect had also entered the store on December 2nd, 2016 at approximately the same time (4:15 a.m.) and exposed himself to her. She reported the December 2nd incident to her manager.
On December 1st, 2017 at 2:45 p.m., a female reported she parked her car in the 300 block of Hanson Avenue and was walking into work when an unknown male approached her from behind. The unknown male followed her into her place of employment and exposed himself to her. He then left on foot in an unknown direction.