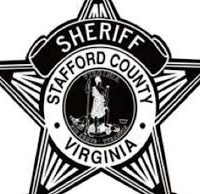 (Stafford)- The Stafford County Sheriff's Office is investigating a series of burglaries targeting residential neighborhoods in the southern end of the county.
There have been over 11 reported burglaries since Thanksgiving, most of which occurred on weekdays during daylight hours. The majority involved the theft of medication. Investigators believe the burglaries can be attributed to the same suspect or group of suspects.
Residents can take a few simple measures to secure their homes by locking all doors and windows, closing garage doors, activating alarm systems and using exterior lighting at night.
Anyone with information on the burglaries or who observes suspicious activity is asked to contact the Sheriff's Office at (540) 658-4400.