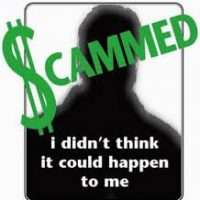 (Stafford)- From the Stafford Sheriff's Office:
The Stafford County Sheriff's Office is urging the public to exercise vigilance when opening email messages that appear to be from Apple Support in light of a recent scam targeting iCloud users.
According to Stafford detectives, criminals posing as Apple's support team are sending emails to iCloud users claiming their accounts have been hacked. The emails direct recipients to open a PDF attachment to confirm their iCloud accounts were compromised. Opening this attachment could download a virus onto the victim's computer and allow the criminal to gain access to personal information stored on the device.
Other variations of the scam direct the recipient to click on a link, which brings them to a website that requests personal information.
The following measures can be used to help avoid becoming the victim of a scam:
• Delete messages from unknown senders
• Do not open unexpected attachments, even if they appear to be from a trusted sender
• Do not click on any link in an email or text message you were not expecting
• Frequently check accounts containing personal information for signs of potential fraud
• Be on the lookout for generic greetings, such as "Dear Customer," misspellings and poor grammar
• Warn family and friends of suspicious emails
Anyone who thinks they may be a victim of the scam should contact Apple Support and report compromised account information to their credit card company or bank.