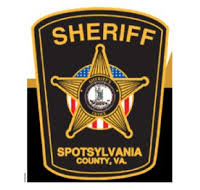 (Spotsylvania)- From the Spotsylvania Sheriff's Office:
On October 26, 2017 the Spotsylvania Sheriff's Office arrested Georgia McClung 23 year old for Probation Violation (Narcotic Related), Child Neglect and Reckless disregard for life, Brenda McClung 55 year old for Child Neglect and Reckless disregard for life , Brendt McClung 26 year old for possession of schedule I narcotic and Michael McClung 35 year old for possession of schedule I narcotic all were being held at the Rappahannock Regional Jail.
The incident stemmed from an anonymous tip the Department of Social Services received, that Georgia McClung had given birth to an infant in the family home. The concern was that the infant was born over a month prematurely and that they feared the infant was also born addicted to narcotics. During the investigation it revealed that a child was indeed born in the family home off of Adamson Lane in Spotsylvania County however family members at the residence would not cooperate in the investigation as to the whereabouts to the mother or child. Detectives determined that Georgia who was already wanted on a probation violation was eluding law enforcement with the help of her mother Brenda McClung. Detectives needed to act quickly upon this information due to the infant being less than forty eight hours old and in need of immediate medical attention.
Detectives were able to locate Brenda during a traffic stop near her home. During the traffic stop, detectives arrested both of her adult sons, Brendt and Michael for possession of a schedule I narcotic. During this investigation, information was gathered that Georgia and the infant were being housed in another family's residence in Stafford County. With the assistance of the Stafford County Sheriff's Office, the child was located in the home and was immediately taken a local hospital. The infant is being treated for Neonatal Abstinence Syndrome due to symptoms it was displaying and the history of drug use the mother had during her pregnancy.
This investigation is on-going and additional charges are pending.