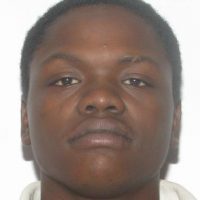 (Stafford)- A double shooting at the Eagles Nest Apartments at 150 Onville Road in Stafford Saturday night. Authorities say two men suffered non-life threatening injuries. Police are looking for 25-yaer old Lamar Madden of Stafford.
Madden is currently wanted on two counts of Attempted Murder, two counts of Aggravated Malicious Wounding, two counts of Use of a Firearm in the Commission of a Felony and one count of Reckless Handling of a Firearm.
Anyone with information as to the whereabouts of Lamar Madden are asked to contact the Stafford Sheriff's Office at (540) 658-4400 or Crime Solvers at (540) 659-2020.