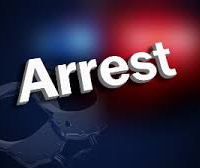 (Fredericksburg)- Two men have been arrested and charged with the Fredericksburg murder of Alon Clipper on July 1st.
37 year old Stevie Adams of no fixed address was arrested Thursday in North Carolina by the United States Marshals Service. Adams was arrested on felony charges of murder and possession of a firearm by a convicted felon. He is being held at Hertford, North Carolina Jail.
37-year old Tyree Whitfield of Franklin, Virginia was arrested on a felony charge of accessory after the fact of homicide. Whitfield is being held at the Franklin County Jail.
At 1:58 a.m. on Saturday, July 1st, the Fredericksburg Police Communications Center received a call for shots fired in the Greenbrier Shopping Center parking lot. At 2:06 a.m., the Communications Center received a call from Mary Washington Hospital that a male with gunshot wounds was brought to the emergency room. The victim, 23-year-old Alon Clipper of King George County later died his injuries.