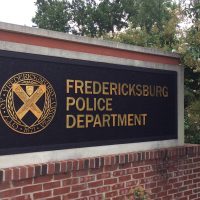 (Fredericksburg)- Fredericksburg Police are investigating a shooting last night about 9 in the 300 block of Tyler Street. Officers located a young female with a gunshot wound to the head. The victim, an 18-year-old City resident, was transported to Mary Washington Hospital by EMS and is currently in critical condition.
The investigation is active and ongoing.
If you have any information about the incident, call the police immediately at 540-373-3122. To make an anonymous tip, send a text to "847-411" and text "FPDtip" followed by your tip. Or, download the free FPD Tip app available for Android and iPhones. To download the app, search "FPD Tip" in the Google Play Store or iTunes App Store.