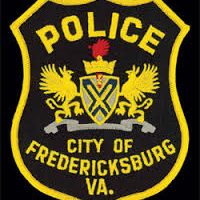 (Fredericksburg)- From Fredericksburg Police:
The Fredericksburg Police Department is asking for public assistance in attempting to identify an unknown black male in suspicious activity that occurred earlier this evening in the 300 block of Riverside Manor Boulevard.
At approximately 6:27 p.m., the Communications Center received a call that a teenage male was acting suspicious with a three-year-old girl. The female's mother approached the suspect who fled toward the tree line in the 300 block of Riverside Manor Drive and River Road. Patrol officers responded and a K-9 track was executed.
The suspect is described as shirtless, wearing light-colored shorts, and had a white t-shirt or towel draped around his neck.
The investigation is active and ongoing. The Fredericksburg Police Department asks that anyone with information about the incident call the police immediately at 540-373-3122.
To make an anonymous tip, send a text to "847-411" and text "FPDtip" followed by your tip. Or, download the free FPD Tip app available for Android and iPhones. To download the app, search "FPD Tip" in the Google Play Store or iTunes App Store.