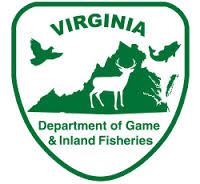 (Richmond)- The Virginia Department of Game and Inland Fisheries is currently conducting a recruitment effort to hire up to 25 conservation police officers to be assigned to various duty stations across the Commonwealth. Virginia Conservation Police officers (CPOs) have full police authority with statewide jurisdiction. CPOs primarily enforce the fish, wildlife and boating laws while patrolling their areas of assignment using 4×4 police vehicles, boats of all sizes, mountain bikes, and ATVs.
Applicants for the position of Conservation Police Officer must possess a high-school diploma or GED equivalent and be at least 21 years of age by the conclusion of the CPO Academy. Experience that provides the required knowledge, skills and abilities is essential. Additionally, applicants must have a safe driving history and possess or be eligible for a valid Virginia driver's license. Applicants that have a strong interest in hunting, fishing and boating are encouraged to apply. For more information on the qualifications needed to become a CPO, please visit: http://www.dgif.virginia.gov/law-enforcement/recruiting/
Applications will be accepted until 11:59 PM on Wednesday, July 5, 2017. Interested candidates must apply online at: https://jobs.agencies.virginia.gov
The Virginia Department of Game and Inland Fisheries' mission is to:
Conserve and manage wildlife populations and habitat for the benefit of present and future generations.
Connect people to Virginia's outdoors through boating, education, fishing, hunting, trapping, wildlife viewing, and other wildlife-related activities.
Protect people and property by promoting safe outdoor experiences and managing human-wildlife conflicts.