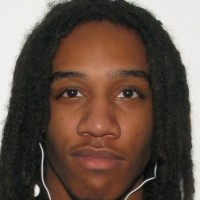 (Spotsylvania)- Two teens and a juvenile have been arrested in Spotsylvania. The Sheriff's Office says three are thought to have been involved in at least 28 larcenies in recent weeks in the county.
The break came on Monday afternoon when deputies were patrolling in Salem Fields because of an increase in larcenies from unlocked vehicles. Deputies observed a car that had been seen before leaving an area after a larceny.
New electronic equipment was found in the car that had been purchased with stolen credit cards taken from unlocked vehicles. Also recovered, more credit cards, ID's and stolen firearms.
Arrested: 18-year old Elijah Godfrey and 19-year old Ishmeal MGriff. A 17-year old was also arrested.
Sheriff Harris encourages citizens to not only lock their vehicle doors, but to secure valuables out of sight. Things such as: purses, wallets, laptops and firearms should never be left inside of an unattended vehicle. Sheriff Harris would like to remind citizens of the "See Something, Say Something" campaign. Report any suspicious activity to your local authorities.