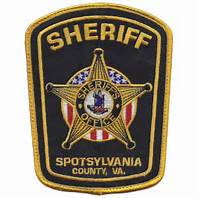 (Spotsylvania)- From the Spotsy Sheriff's Office:
The Spotsylvania Sheriff's Office is providing an opportunity in 2017 for graduating seniors. The Sheriff's Office will be awarding (2) separate $500 scholarships to each of the (5) high schools within the county and (1) $500 scholarship to the home school program to promote the education of Spotsylvania County students and give financial support to those attending a two or four year college, a visual or performing arts school, or a vocational/technical school. The scholarship is fully funded by donations to Spotsylvania County Sheriff's Office.
The scholarship will be awarded based on the applicant's completion and submission of the application by clicking on the link below. The application needs to be post marked by April 28, 2017. Please mail completed applications to
Major Troy Skebo
Spotsylvania Sheriff's Office Scholarship Committee
9119 Dean Ridings Lane
Spotsylvania, VA 22553
All applications will be reviewed by our scholarship committee composed of law enforcement, citizens and business leaders in Spotsylvania. The Spotsylvania Sheriff's Office Scholarship recipients will be determined by May 8, 2017, and will be announced and notified thereafter at a school awards ceremony.
If you would like to make a donation to the Spotsylvania County Sheriff's Office Scholarship fund, please contact Major Troy Skebo at tskebo@spotsylvania.va.us or send your donation to:
Spotsylvania County Sheriff's Office
Attention: Scholarship Fund
9119 Dean Ridings Ln
Spotsylvania, VA 22553