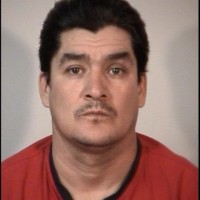 (Fredericksburg)- A Stafford man was arrested by Fredericksburg Police for sexual battery and a Peeping Tom incident at Mary Washington Hospital.
It happened late Saturday night. The juvenile victim told police she was using a vending machine when a man came up behind her and groped her. The victim ran into a nearby women's restroom and texted a family member. While she waited for the family member, the victim reported that the offender opened the bathroom door.
Police were able to review hospital video surveillance and identify the suspect. While patrolling the area, authorities saw a person that matched the suspect's description and took him into police custody without incident. 41 year old Jose Rivera is in the Rappahannock Regional Jail on no bond.