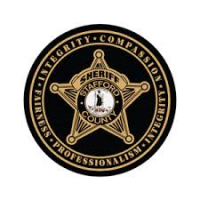 (Stafford)- The Stafford Sheriff's Office is currently investigating a report of a suspicious encounter that occurred Thursday morning between an elementary school student and a masked adult. The incident took place at approximately 8:30 a.m. in the Stafford Lakes Community along Village Grove Road, as the student was walking to the bus stop.
The student described seeing a subject exit a red car that was parked along the side of the road. The subject was wearing a ski mask and walked toward the student while gesturing. The student immediately ran away to a neighbor's house. The student described the red vehicle as having dents on the driver's side fender.
The investigation continues at this time. The Sheriff's Office has added extra patrols throughout the area. Anyone who may have seen anything suspicious in that area, please contact the Sheriff's Office at 540-658-4400.