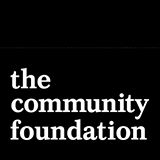 (Fredericksburg)- The Community Foundation recently awarded grants ranging from $3,000 $5,000. or less from the Duff McDuff Green, Jr. Fund. The second grant cycle for nonprofits seeking grants of $5,000 or greater is now open with a November 28th due date.
"Named charitable funds at the Community Foundation, like Mr. Green's bequest, are a unique regional asset," said Foundation Executive Director, Teri McNally. "Our organization is set up to carry local giving just a little farther – when a donor like Mr. Green establishes a fund at the Foundation the issues and causes they care about create perpetual benefits."
Further details and the Duff McDuff Green, Jr. Fund grant guidelines/RFP can be found on the Community Foundation website at www.cfrrr.org or by calling 540 373-9292.
Mirroring the charitable work Mr. Green did in life, this trust is used to promote outdoor recreation opportunities, to preserve cultural and historic assets around the region and to benefit the lives of our area young people. This cycle of the Duff McDuff Green, Jr. Fund grant cycle gave $45,000 to area organizations including: Central Rappahannock Heritage Center, Fredericksburg Area Museum & Cultural Center, Fredericksburg Festival for the Performing Arts, Rappanhannock Pops Orchestra, Stafford Junction, Sunrise For All, Fredericksburg Area Trails Management and User Group, Stafford County Parks & Recreation, Gari Melchers Home and Studio at Belmont, Children's Museum of Richmond – Fredericksburg, Lucha Ministries, Open Hand of Fredericksburg, and Spotsylvania County Public Schools.
Founded in 1997, the Community Foundation works regionally to bring donors together and build perpetual resources that make our communities exceptional places to live. The foundation offers numerous charitable opportunities for individual and corporate donors and administers a range of giving programs including grants and scholarships. Philanthropy is concentrated in the counties of Caroline, King George, Stafford and Spotsylvania and in the City of Fredericksburg. Further information about the foundation's services can be found on its website at www.cfrrr.org.
Successful applicants to this year's Duff McDuff Green, Jr. Fund grant opportunity will achieve one of the following sets of goals. They will:
• Promote recreation opportunities in the community.
They will support projects such as those that increase recreation opportunities or access, build or improve recreation facilities, or provide training or technical assistance which promotes increased physical activity and meaningful outdoor experiences.
• Benefit our region's youth.
These grants aim to improve the quality of life for youth and the community in which they live. Applicants may provide for one or more of the following: educational, athletic, academic, social, civic, and/or community-based initiatives, which involve or support children.
• Advance local historic/cultural preservation.
Grants in this category will work to preserve our community's most significant and endangered cultural treasures.