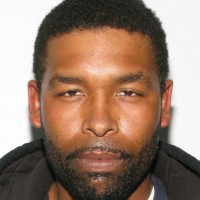 (Spotsylvania)- From the Spotsy Sheriffs's Office:
On Sunday evening, at about 9:10pm, Spotsylvania County Deputies conducted a traffic stop on a vehicle for a minor infraction. The driver of the vehicle was wanted on numerous felony warrants out of the City of Fredericksburg. The driver was taken into custody without incident. The passenger, identified as Joseph Conway, 34 of King George County, got out of the vehicle and became involved in a physical altercation with the Deputy, after which the suspect attempted to flee on foot. A Spotsylvania K-9 Deputy and his k-9 partner had arrived and the K-9 was released to chase the suspect. After a short pursuit, Conway pulled a pistol from his clothing and fired several rounds at the pursuing Deputies and the K-9, striking the dog at least one time. The Deputies returned fire and Conway then into a neighborhood nearby. None of the Deputies were injured and it is unknown if Conway was injured during the exchange of gunfire.
Additional Deputies, assisted by the Fredericksburg Police Department and the Virginia State Police, have established a perimeter around the area and are actively looking for the suspect. The K-9, named Dux, was taken to the emergency Veterinary hospital and his condition is unknown at this time. Arrest warrants have been issued for Conway, charging him with 2 counts of Attempted Capital Murder of Law Enforcement and Possession of a Firearm by a Convicted Felon. Anyone coming in contact with this subject should immediately contact your local law enforcement agency or call 911. He is considered Armed and Dangerous.