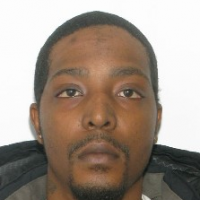 (Fredericksburg)- The Fredericksburg Police Department has identified the homicide victim in the shooting incident that occurred earlier today in the 200 block of Kingsmill Court as 21 year old Christopher Williams of Fredericksburg. Williams died of two apparent gunshot wounds.
The investigation is still developing. Several subjects have been identified as being involved in the incident. The involvement of each subject is still being determined. Both subjects that sustained non-fatal gunshot wounds have been charged as follows:
* Jamique McAllister, 18, of Fredericksburg remains in the hospital. A felony arrest warrant has been issued for McAllister for a robbery that occurred earlier this week.
* Markuis Lucas, 19, of Fredericksburg was released from the hospital and arrested on first degree murder and a felony charge of possession of a stolen firearm. Lucas is currently being held at Rappahannock Regional Jail without bail.
The Fredericksburg Police Department is requesting the public's assistance in locating an additional subject involved in the shooting incident. 31 year old Fernando "Flip" Booker of Gainesville, Virginia is wanted on two felony charges of aggravated malicious wounding. Booker (pictured) is described as a black male, approximately 6′ tall and weighs 165 pounds. He is believed to be armed and dangerous and still in the Fredericksburg area. If you have any information about Booker's whereabouts, please contact the Fredericksburg Police Department immediately at 540-373-3122.
To make an anonymous tip, send a text to "847-411" and text "FPDtip" followed by your tip. Or, download the free FPD Tip app available for Android and iPhones. To download the app, search "FPD Tip" in the Google Play Store or iTunes App Store