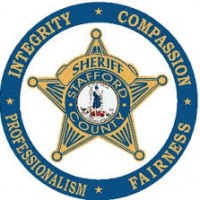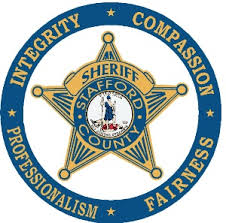 (Stafford)- Uber driver assaulted by juvenile in Stafford. It happened last week on the 20th at 7:30pm.
Police say the 65 year old victim started driving for Uber two days earlier. He went to pick up a rider on Lyons Blvd near the Beth Shaolom Temple.
The driver was advised by Uber that the passenger was to be taken to the nearby McDonalds on Warrenton Road. Once inside the vehicle, the passenger redirected the driver from his original destination, stating that he needed to retrieve something from his residence. Once they arrived in a more secluded area, a cul-da-sac on June Court, the suspect began to strike the driver in the head with an in-ground solar light fixture and then began to choke him. During the assault the car kept slowly moving striking several mailboxes along the street. The victim sustained injuries to his neck and lower left leg that required medical care.
Detectives from the Sheriff's Office developed leads with the cooperation of Uber and identified a 16-year-old juvenile suspect in this case. Detective B. L. Surles obtained juvenile petitions on July 21, 2016 and later that day the suspect was apprehended on Shasta Place in England Run. He was charged with Malicious Wounding, Strangulation, Abduction and Attempted Robbery. He is being held at the Juvenile Detention Facility.