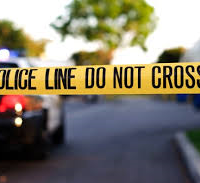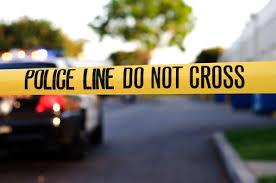 (Stafford)- From Virginia State Police:
CULPEPER, Va. – Virginia State Police are investigating a fatal crash in Stafford County that occurred Saturday morning (July 16) following a pursuit initiated in King George County.
At approximately 9 a.m., Saturday, a Ford F250 pickup was traveling west in the eastbound lanes of Route 3 at a high rate of speed, when it struck an eastbound 2014 Yamaha motorcycle. After striking the motorcycle, the pickup truck then side-swiped a 2009 Chevrolet pickup truck, that was also traveling east on Route 3. The crash occurred approximately 1.5 miles west of the King George County line.
Neither the 16-year-old male driver of the F250 pickup nor the adult driver of the Chevrolet pickup truck was injured in the crash.
The motorcyclist, Joshua Mugabi Dombo, 30, of Fredericksburg, Va., was thrown from his motorcycle. He was transported to Mary Washington Hospital where he died later Saturday.
The 16-year-old drive of the F250 pickup was taken into custody at the scene by the King George County Sheriff's Office.
The Virginia State Police Culpeper Division Crash Reconstruction Team is assisting with the ongoing crash investigation.
State police have charged the teen driver with homicide and one felony count of eluding police.
# # #