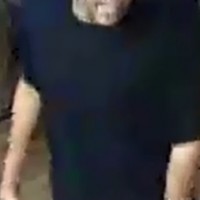 (Stafford)- From the Stafford Sheriff's Office:
In the early morning hours of July 8, deputies from the Stafford County Sheriff's Office responded to a robbery call at Genesis Vapor on Plantation Drive. Three assailants entered the business and physically assaulted the victim, then robbed him of various personal belongings. The suspects fled the scene in a White SUV prior to the arrival of responding deputies. The victim was subsequently transported to Mary Washington Hospital where he was treated for injuries to his face and head.
The victim was able to identify two of the assailants, both who were known to him as a previous acquaintance. 28-year old Brian Bracy, of Spotsylvania and 25-year old Serge Sicard III of Ruther Glenn, were both arrested a few hours after the robbery when they turned themselves in to detectives at the Stafford County Sheriff's Office.
The Stafford Sheriff's Office is seeking assistance in identifying the third man who participated in the robbery. The man is described as being a thin black male, approximately 6' tall, wearing dark clothing. If the public has any information, please contact the Sheriff's Office at (540) 658-4400. Anonymous tipsters can receive up to $1,000.00 in cash reward. Text "Stafford" + tip to (Crimes) 274637, or online at www.StaffordCrimeSolvers.com