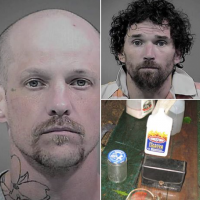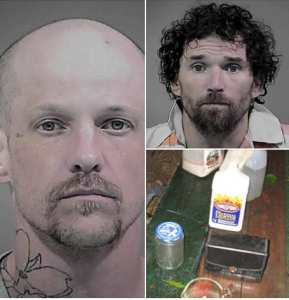 (Waldorf)- Charles County Narcotics Detectives Arrest Suspects Connected to Methamphetamine Lab
On June 17, members of the Charles County Sheriff's Office Narcotics Enforcement Section, assisted by Emergency Services Teams from both the Charles County and St. Mary's County Sheriff's Offices, along with COPS officers and Animal Control officers, executed a search and seizure warrant at a house in the La Plata area after an extensive investigation regarding drug activity.
An active methamphetamine lab was located in a trailer near the back of the house. Quantities of cocaine with a street value of $10,000, marijuana, methamphetamine, narcotic prescription medication, ammunition, two long guns and numerous items to indicate distribution of controlled substances were recovered.
Two people were arrested on scene: Brady Alan Hart, 36, of Virginia, was charged as a fugitive from justice, and Charles Innis Garber, 37, of Virginia, was charged with manufacturing methamphetamine. The Bel Alton VFD and HAZMAT responded and assisted with dismantling the lab. The investigation is ongoing, and additional information will be released pending further developments.