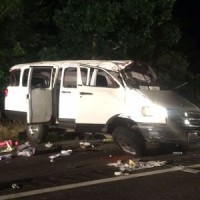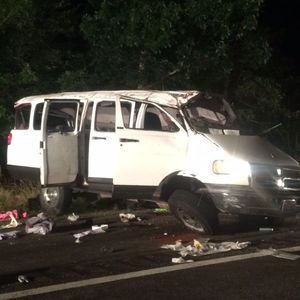 (Caroline County)-Six people were killed early Saturday in a crash involving a van and a car on Interstate 95 north in Caroline County.
State Police say the incident occurred at 12:30 a.m. Saturday when a 1998 Dodge van carrying 16 people ran off the left side of the roadway, came back onto the road and struck a 2016 Toyota Camry in the right lane. Police say the van then left the roadway on the right, overcorrected and overturned five or six times.
Six passengers — including four males, one female and one juvenile — were ejected from the van. Police say it appears no one in the van was wearing a seatbelt.
The driver of the van and nine other passengers were transported to Mary Washington Hospital and Spotsylvania Regional Hospital with serious injuries. The driver of the Camry was not injured.
The names of the deceased have not yet been released.
(Photo courtesy State Police)