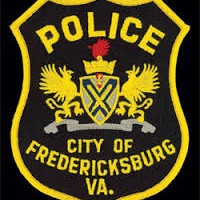 (Fredericksburg)- State Police have announced that a special prosecutor has determined that a Fredericksburg police officer who fatally shot a man in March was justified in his actions and no charges will be filed. Fauquier County Senior Assistant Commonwealth's Attorney Charles Peters determined the shooting to be "lawful and justified."
Meantime, The Fredericksburg Police Department's administrative investigation continues. For transparency, a request was made for the Virginia State Police to conduct the criminal investigation to determine if any laws were violated. The purpose of the investigation is to determine if the officer's actions were consistent with department training and directives. City Police say it is their goal to complete the administrative investigation within 30 days of the criminal investigation being completed.
In the initial March 22 news release, it was stated that Officer Christopher Brossmer was not injured during the incident. It was determined later that Officer Brossmer was injured as a result of the incident. Officer Brossmer has remained on administrative duty and will not return to full duty until cleared by a medical doctor.