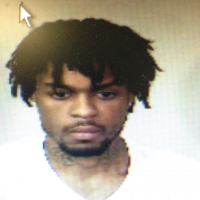 (Spotsylvania)- From the Spotsy Sheriff's Office:
Details on the Spotsy Amber Alert from the Spotsylvania Sheriff's Office:
At approximately 7:00pm, last evening, Spotsylvania County Deputies responded to the Timbers Subdivision on an assault call. Upon arrival, Deputies discovered a 23 year old female, who reported that she had been the victim of an attack by her estranged boyfriend, whom she identified as Joshua Williams, 28 of Spotsylvania. It was further discovered that Williams had taken the victim's vehicle and their 3 year old son.
Deputies searched the area and discovered the victim's vehicle in the 400 block of Cleveland Court, just a short distance away. Williams and the child were not in the vehicle. Detectives from the Criminal Investigations Division responded to the location and began the task of locating Williams and ensuring the safety of the child.
Arrest warrants were obtained for Williams, charging him with felony Abduction and felony Malicious Wounding. The female victim was taken to Mary Washington Hospital for non-life threatening injuries to the face and upper torso. Due to previous threats made against the child, by Williams, An AMBER ALERT was sent out at the request of the Sheriff's Office.
At approximately 12:15 pm, Deputies were made aware that the child had been dropped off at the paternal grandmother's residence and was safe. Detectives and patrol deputies were on scene and confirmed same. It is still under investigation, as to the identity of the person who returned the child. Both mother and child were taken to a safe location while Detectives continued their search for Williams.
At approximately 12:40 pm, Detectives determined a possible location for Williams, thru intelligence analysis, interviews and background information. Surveillance was set up on a residence in the 11800 block of Falcon Ridge Drive in Spotsylvania County. At approximately 12:55 pm, it was confirmed, by surveillance, that Williams was inside the residence. Contact was made by Detectives and Williams was taken into custody, without incident.
Sheriff Roger L. Harris noted, "This investigation was a complete success, through the outstanding investigative efforts of all. It is a testament to the caliber and professionalism of these investigators, to bring the case to a safe resolution by recovering the child without harm and arresting the suspect without incident."