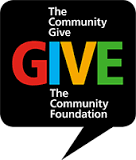 (Fredericksburg)- Community Give Update. Computer problems extend The Community Give Until noon today. From The Community Foundation:
The generosity on Tuesday was overwhelming!
Literally, community giving days across the nation were crippled under the weight of the day's giving. If you tried to make a gift earlier, but were blocked by the technical glitch, please try again.
To make up for Tuesday's hiccups, The Community Foundation has extended The Community Give through 12:00 noon on Wednesday, May 4th – allowing donors another 12 hours to support their favorite nonprofits in our region.
We made a few changes to our prize structure: we've added 2 new "Patience Prizes" of $1,000 each to the nonprofits receiving the most unique gifts between 8:00 PM May 3rd and 12:00 AM May 4th and 2 new Golden "Glitch Tickets" awarded at random to 2 more of the local nonprofits who have faced the website set back with grace.
Additionally, the nonprofits can now compete for 6 Home Stretch Power Hour prizes: awarded to the six nonprofits that receive the highest number of unique gifts between 9:00 AM and 11:00 AM, Wednesday May 4th.
And Two "Small but Mighty" Home Stretch Prizes will be awarded the same way, chosen from the nonprofits that have 1 or fewer full time employees.
Note that there may be some delay while we carefully cross-check all gifts before we can finalize awards and announce winners.
More good news for participating nonprofits: Kimbia, the giving day website developer, is reducing its processing fees by 1%. This means nonprofits have more money to support their valuable missions.
The Community Foundation is committed to advancing philanthropy in our area. With regard to online charitable giving, we want to be clear that there have been no security breaches and that all transactions have and are still being securely processed.
Thank you for your commitment to our community.