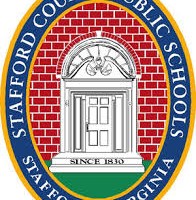 (Stafford)- Stafford County School board member Emily Fallon resigned Friday, citing medical problems. Three days later, a Stafford grand jury indicted her on embezzlement charges.
Fallon has been indicted on six felony counts, including three embezzlement charges and three charges of obtaining money by false pretense. They occurred from June 2013 through June last year when she served as president of the Moncure Elementary School Parent-Teacher Organization.
According to a press release from Stafford Commonwealth's Attorney Eric Olsen, the investigation started in 2015 when PTO members alerted the Stafford County Sheriff's Office to significant bookkeeping irregularities during Fallon's tenure.
Fallon is not being accused of misusing county funds during her time on the school board, the press release states, but notes that the investigation is ongoing.
The School Board will meet Thursday in a special meeting.