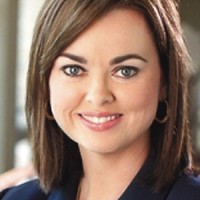 (Fredericksburg)- Former Stafford Supervisor Susan Stimpson was arrested yesterday for trespassing at Wegman's grocery store.
A City Police spokeswoman says Stimpson was arrested for allegedly approaching patrons of Wegmans and providing them with what was described as "personal information." It is not clear what this information was, and Fredericksburg Police spokeswoman Sarah Kirkpatrick did not elaborate.
After being asked by Wegmans' staff to leave, she refused. Police were then were called. After acknowledging the trespass notice, she refused to leave the premises, at which time she was taken into police custody.
According to Fredericksburg General District Court documents on-line, Stimpson is still in the Rappahannock Regional Jail. The documents indicate she'll be arraigned Thursday morning
Stimpson served one term on the Stafford Board of Supervisors. She was unsuccessful in runs for Lt Governor and the House of Delegates.
Trespass is a first degree misdemeanor in the Commonwealth of Virginia, punishable by up to one year in jail and a fine of no more than $2,500.