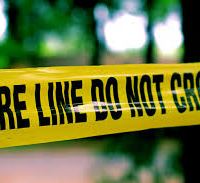 (Spotsylvania)- A home was destroyed by fire last night in Spotsylvania on Waters Edge Drive in the Belmont area of the county, near Lake Anna. A neighbor called 9-1-1 to report that the house down the street was engulfed in flames.
When firefighters arrived 10 minutes later, they found a two-story home with a basement, well involved with fire on all levels. Firefighters attacked the fire from the exterior of the structure due to the extent of fire and the presence of a partial roof collapse that had occurred prior to their arrival. A total of 33 career and volunteer fire and EMS responders from the Sportsylvania County Department of Fire, Rescue, and Emergency Management worked for 45 minutes to extinguish the fire in the presence of high winds, preventing spread to neighboring homes and properties in the rural subdivision on Lake Anna.
Nobody was home but a family dog perished in the fire. The Fire Marshal's Office is still investigating the cause of the fire.
Smoke alarms were present in the home, but it is not known whether they were working, as no one was home at the time of the incident. The Spotsylvania County Department of Fire, Rescue, and Emergency Management reminds everyone that working smoke alarms do save lives. Please check you alarms regularly. If you have any questions or need a smoke alarm, please contact our office at 540-507-7900.