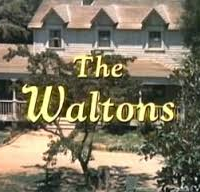 (New York)- Earl Hamner, Nelson County native and the creator of the "The Waltons," passed away Thursday.
Hamner passed away at 12:20 p.m. at Cedar Sinai Hospital. His son says his father died peacefully surrounded by family and music.
"The Waltons" was based on Hamner's life in Nelson County. The show is the story of a family making just a small amount of money from their saw mill on Walton's Mountain during the Depression Era.
Hamner was 92-years-old.