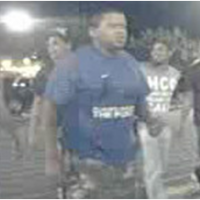 (Fredericksburg)- The Fredericksburg Police Department is offering a cash reward of up to $1,000 for information that leads to the arrest for an assault that took place on August 22, 2011. At approximately 10:30 p.m., an 18-year-old male victim was shopping at Walmart in Central Park and had a verbal altercation with the group of male suspects pictured in this post. The victim continued shopping, exited the store, and, while placing his purchases in the trunk of his vehicle, was hit on the back of the head and fell to the ground.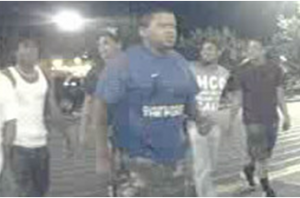 The victim did not remember what happened after being struck but a witness reported that the victim was kicked by at least two males. The victim spent 11 days in the hospital from his injuries and faced challenges following the incident.
If you can identity of any of these males, please contact Detective Johnson at 540-654-5792.