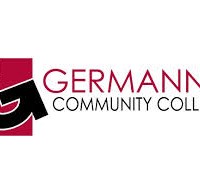 (Ruther Glen)- From Germanna Community College:
The new Germanna Community College Caroline County Center begins hosting non-credit workforce development classes this month.
On Jan. 12, the GCC Caroline Center, located in the Carmel Church Medical Office Building at 11073 Col. Armistead Drive in Ruther Glen, will launch a Masonry Apprenticeship Program that runs through June 21 on Tuesday evenings from 6 p.m. to 9 p.m. The course will offer a detailed introduction to masonry including tools and equipment, measurements, drawing specifications and mortar.
Classes scheduled for the Caroline Center include Masonry Apprenticeship, Tradesmen Licensing Updates, Grant Proposal Writing, Basic Computer Skills, and MS Office Applications, among others. In addition, community sessions on job search skills, resume writing, and interviewing skills will be offered. Prospective students may go to www.germanna.edu/workforce or call 540/891-3012 for more details.
"Germanna's Center for Workforce & Community Education will offer a variety of professional development programs and services at the new Caroline Center," said Martha O'Keefe, GCC Vice President for Workforce . "The facility has spaces for classroom training as well as computer lab training. In addition, we'll have the capability to offer classes via interactive video, broadcasting from current Germanna sites to the new Caroline site."
The Masonry Apprenticeship class will offer the NCCER core craft skill course to include OSHA 10 hour and CPR certifications, Students will then move into level one of the NCCER Masonry program of study.
Germanna Career & Business Coordinator Ben Sherman called it "Great classroom instruction and hands-on training for this high demand trade."