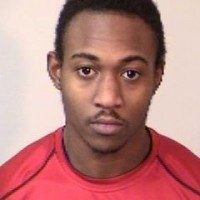 (Fredericksburg)- Fredericksburg Police took a suspect into custody for the fatal shooting of Tesean Dorsey that occurred at the Fall Hill Apartments in June.
Three suspects were arrested in early July. City Police say they were assisted by the Spotsylvania Sheriff's Office early in the arrest of 21-year old Kareem Rose of Bristol, Virginia.
Rose is charged with shooting into an occupied dwelling and is being held at the Rappahannock Regional Jail. The victim, Tesean Dorsey, was 25-years-old and died of a single gunshot wound to the head. Dorsey appeared to have been sleeping when he was shot.