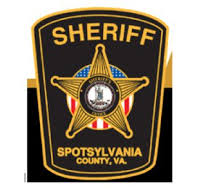 (Spotsylvania)- From the Spotsylvania Sheriff's Office:
Sheriff Roger L. Harris announced the arrest of two juveniles, who were planning to commit acts of violence against the students and staff of Riverbend High School. Thanks to those efforts, the planned actions were stopped long before they ever went into play. The plot was foiled by School Resource Officer, (SRO) Deputies and Detectives from the Criminal Investigative Division of the Sheriff's Office.
On 10/12/15, an SRO arrested a juvenile male student at Riverbend High School, pursuant to information developed by the Deputy regarding the student's intentions to commit acts of violence against "others" in the school. The student was charged with the felony crime of "Threatening Violence by Means of Internet". The student was subsequently ordered held in the Juvenile Detention Center by the Court.
During the ensuing investigation by SROs and Detectives, additional information was developed, potentially linking a second student to the planning and intent to carry out the plot, along with the first student, who was now in custody. Intensive investigative efforts and coordination between the Sheriff's Office, School Administration and the Commonwealth Attorney's Office led to a second arrest of a juvenile male on 10/23/15. The information that was developed, including the possible use of firearm(s), led to search warrants being executed on the residences of both suspects. Further evidence was garnered, which led Detectives to amend the charges on the first subject to "Conspiracy to Commit Murder". The second juvenile
suspect is also being charged similarly. Both are being detained at the Rappahannock Regional Juvenile Detention Center. No additional suspects are believed to be involved in this conspiracy.
Sheriff Harris noted; "This case was a prime example of how the coordination of law enforcement, Commonwealth Attorney's and school administration worked together to stop an incident like this from occurring". "Our SRO program, assigning Deputies with special training and skills, to the schools in our County, provides interaction with the students and faculty". "It builds trust and confidence in our law enforcement professionals and a true working relationship between our agency and School Administration at all levels". Sheriff Harris further stated; "Due to this excellent working relationship, we were able to quickly and seamlessly identify a potential threat to our students and faculty". "We were able to mitigate the danger, long before it presented any chance of coming to fruition and there was no immediate threat to the safety of the kids". Sheriff Harris applauded the quick actions taken by the Deputies, Detectives, C.A.'s and School Administrators to bring a successful resolution to this case.