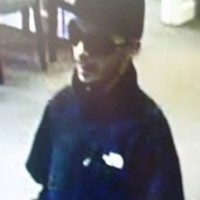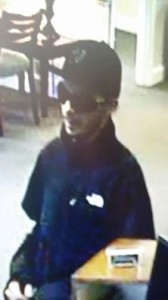 (Fredericksburg)- Fredericksburg Police are investigating a Monday afternoon robbery at Virginia Partners Bank on Route 3. The bank robbery occurred about 1. Police tell us an unknown male entered the bank and demanded money. Bank tellers handed over money and the suspect fled on foot in the direction of Westwood Shopping Center. No bank employees were harmed during the incident.
The suspect is described as a white male in his early 20's, approximately 5'6" – 5'7" with a thin build, blonde hair, unkempt facial hair and was wearing large sunglasses, a black Devil Rays baseball cap, black North Face Jacket, and dark grey sweatpants with writing on the left thigh.
The investigation is ongoing. Got info? call the Fredericksburg Police Department at 540-373-3122.