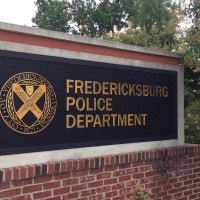 (Fredericksburg)-The Fredericksburg Police Department is offering a cash reward of up to $500 for information that will lead to an arrest for recent graffiti. To date, there have been 55 reported cases of graffiti in 2015, a significant increase over recent years. In 2013 and 2014 there were 16 incidents each year.
An arrest was made last weekend for graffiti marked on six businesses in Fredericksburg. The Fredericksburg Police Department is seeking assistance from the public for information on persons responsible for other graffiti.
The Patrol and Detective Divisions are working tirelessly to determine who is responsible for marking graffiti around the city. "We are committed to finding the individuals who are defacing buildings, property, and homes. The cash reward for information is just one of many efforts the Police Department is putting forth to find out who is responsible for recent graffiti, and to keep future graffiti from plaguing the city" said Rick Pennock, Captain of the Detective Division.