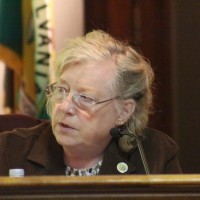 The Spotsylvania baseball committee met for the first time last night. Supervisor Chris Yakabouski was elected chairman. He says the group will work on a stadium lease with the Hagerstown Suns that meets requirements of some Spotsylvania residents. Supervisor Ann Heidig says she wants to reduce public money used to build a stadium. "The businesses keep saying, 'Oh, it's a great deal, you should put in the stadium," she said. My response is to ante up."
One thing we learned last night, a site next to CarMax isn't the only possible stadium site.
Other areas are being considered. The county faces a July 31st deadline to come to a deal. Yakaboski says he thinks that could be extended if progress is being made.