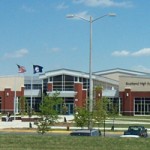 SPOTSYLVANIA – A 16-year-old pilot was killed after his plane crashed in a field in Orange County, Virginia, Sunday morning.  Virginia State Police said Ryan Lee McCall, of Spotsylvania, was the only occupant of the plane. The plane crashed in a field east of the Orange County Airport.
The aircraft was described as a 1974 Piper, single-engine, fixed-wing plane. The owner is listed as William III, of Springfield.  The Virginia State Police, Federal Aviation Administration and the National Transportation Safety Board are investigating.
Riverbend High School, where McCall was a sophomore,  will provide additional counseling staff today and the upcoming days as necessary to support the students and staff.