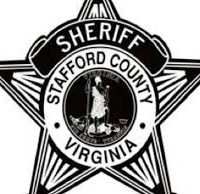 (Stafford)-The Stafford County Sheriff's Office has received several calls regarding scammers posing as law enforcement in an effort to steal money and personal information.
 
The scammer calls potential victims pretending to be an employee of the Stafford County Sheriff's Office, such as "Sgt. Jones" or "Sgt. Smith." The caller claims that the victim has missed jury duty and provides a false tracking number for a warrant. 
 
The victim is then instructed to contact a "bondsman" who claims to run the tracking numbers to confirm the victim's charges and how much money is owed. Typically, the caller says the victim owes two charges of $250, which totals $500 per victim. Victims are asked to get MoneyPak cards and then provide the PIN to the bondsman. 
 
In many cases, the caller leaves an automated message with a phone number for the Stafford County Courthouse. When the scammer calls the victim back, the number that appears is the Stafford Sheriff's Office's non-emergency number—(540) 658-4400. 
 
Anyone who has received a suspicious call or believes they may be a victim of a law enforcement impersonation scam should immediately contact the Sheriff's Office by calling (540) 658-4400.