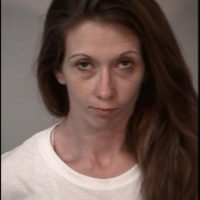 (Spotsylvania)- 100-thousand dollars in stolen property was recovered Thursday from a home in Spotsy.
Detectives, from the Spotsylvania Sheriff's Office working jointly with members of the Culpeper Sheriff's Office conducted multiple search warrants on a residence in the 9100 block of Hunters Creek lane in Spotsylvania. 27 year old Ashley Baldwin and 37 year old John Webb, both of Spotsylvania, were arrested on outstanding warrants out of the Fredericksburg Police Department and additional warrants from Orange County Sheriff's Office for felony Larceny.
Authorities say multiple cases in several jurisdictions will be resolved in the near future, as a result of this investigation". Additional charges are anticipated.